Tend to Your Car's Routine Maintenance Needs with Our Service Department
A little routine maintenance goes a long way with regards to ensuring peak performance and longevity for your vehicle. That is why we highly recommend bringing your car to our team of experts for regular car maintenance, oil change services, and more! This way, you can get the most out of every minute you spend behind the wheel. Our team understands the inner workings of your vehicle. And we dedicate ourselves to helping you enjoy a smoother, safer ride, so you can always depend on us to deliver fast, reliable service.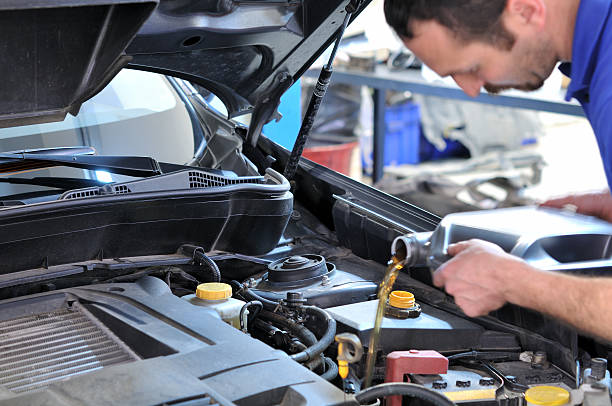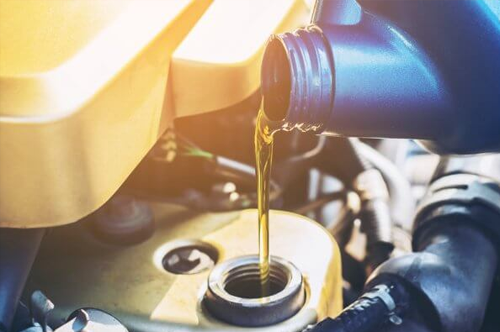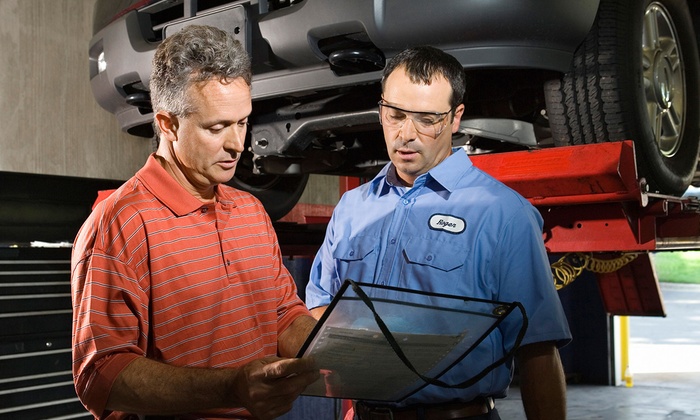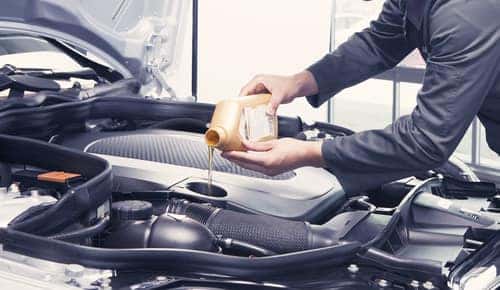 How Regular Oil Changes Can Benefit Your Vehicle
Why are routine maintenance items like oil changes so crucial for your vehicle? Well, your car needs expert care at regular intervals to make sure that everything is working properly. Regular car oil change, for example, helps improve your engine's efficiency and lifespan.
Treating your car to routine oil change at our service center serving Coralville is one of the best things you can do. This will ensure that your engine performs at its best and lasts as long as possible. Oil is responsible for keeping your engine's fast-moving components lubricated and cool, but it doesn't last forever. So, it's necessary to change your car's oil at regular intervals to keep your engine clean and reduce wear and tear.
So, what is oil's purpose in your vehicle? Oil keeps things running smoothly. Without fresh oil, your engine's parts would create excessive friction and heat, which would contribute to rapid wear and tear, overheating, and other problems. This could not only hamper your engine's efficiency but also cause damage, which can lead to costly repairs. Oil keeps things running smoothly.
Why does your car's oil need to be changed? Oil can get polluted over time with dirt, tiny metal particles, and other contaminants. Dirty oil can cause your engine components to wear down prematurely, which can be a problem for both your car and your wallet. Oil also breaks down over time into a sludgy substance that can put a damper on your car's efficiency. So, it's best to clear out old oil before it dirties your engine.
Here's a quick breakdown of why oil changes are essential to your car's health and performance:
Oil lubricates engine components to reduce heat and damage
Oil gets dirty and needs to be replaced to prevent excessive wear and tear to your engine
Oil can eventually break down into a sludge that dirties your engine and hampers its efficiency
Regular oil changes can save you money in the long run by helping to prevent pricey engine repairs
Schedule Service Today
If your car needs expert maintenance or repair, our service department is ready to help you tackle all your service needs! We can get your vehicle back up and running at full strength. With three service centers located in and around Cedar Rapids, you don't have to go far to find a team of talented technicians. At
Junge Automotive Group
, we can help you keep your vehicle running smoothly.
Our service department is equipped to handle a wide variety of tasks ranging from routine oil changes to complex, in-depth repairs. So, there's no job that's too much or too little for our team of auto service experts serving the North Liberty area.
If your car is due for an oil change or another type of routine maintenance near Iowa City, schedule an appointment at one of our service center locations. We're proud to serve drivers in the Marion, IA area. Feel free to reach out to us if you have any questions!
Hours
Monday

8:30am-8:00pm

Tuesday - Wednesday

8:30am-6:00pm

Thursday

8:30am-8:00pm

Friday

8:30am-6:00pm

Saturday

8:30am-5:00pm

Sunday

Closed
Still Have Questions? We're Here to Help!
* Indicates a required field